About Stacey Dee, Realtor®
Stacey Dee, a native "Boulderite", has worked in the real estate industry for over 30 years. She began her career in real estate as an office manager for a medium sized local real estate firm. After many years supporting real estate agents, Stacey decided to become an agent herself. She has been selling real estate in Boulder and the surrounding areas since 1996.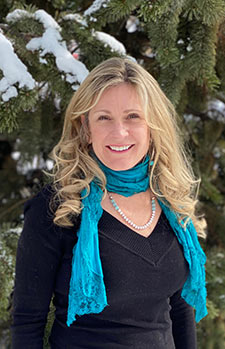 In addition to her extensive knowledge of the Front Range real estate market, Stacey brings a playful spirit to each real estate transaction. She strives to create a relaxed environment by listening to and supporting her client's needs to ensure a productive purchase or sale.
Besides selling real estate, Stacey teaches yoga/meditation and leads retreats and workshops (www.staceydeeyoga.com) as well as empowering women of all cultures to realize their life goals and dreams (www.sacred-sisters.com) 
Stacey loves spending time with her two grown daughters and her amazing Grandson; as well as her giant puppy – Storm and sweet kitty – Baby Toodles. Stacey's favorite past time is creating gourmet meals for friends and family.
She has a passion for the outdoors and enjoys the many activities that Colorado has to offer including skiing, golfing, climbing, hiking, mountain biking, and backpacking. 
When she finds time off, Stacey enjoys traveling and experiencing new cultures, from Spain to New Zealand, Central America to India, Cuba to South Africa, the Arctic to Hawaii. She also enjoys volunteering for many wonderful organizations but the one closest to her heart is Polar Bears International (www.polarbearsinternational.org) bringing awareness to polar bears and the changing climate in the Arctic.
Contact Stacey for a truly unique, down to earth real estate experience.